Regardless of whether your event is a reunion, wedding, business event, party, or Quinceañera we have event photography options..
With our high speed printers we can print images from 8x12 down to 4x6 in less than a minute.
With over 20 years of event photography experience we have experience with outdoor photo shoots, groups of all sizes, as well as instant portraits.
4th of July Photo Booth Specials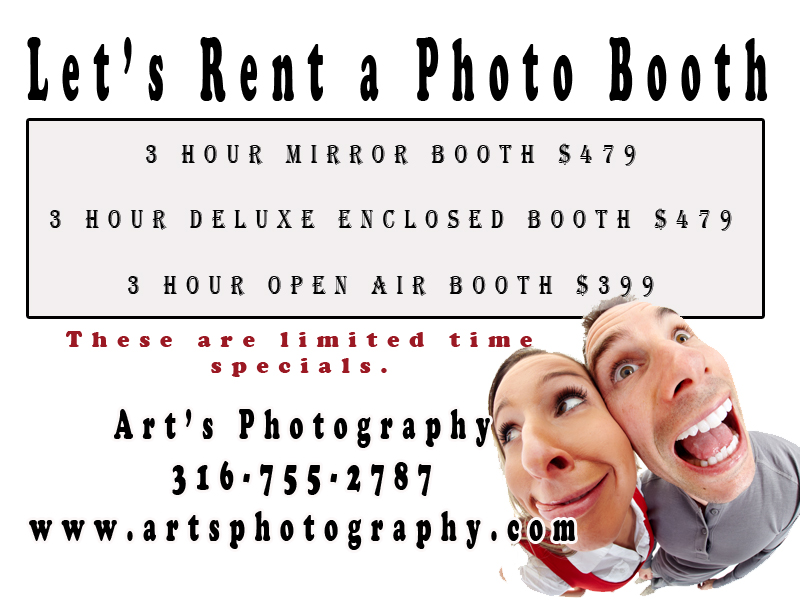 Photo Booth Rentals
Professional photo booths are a lot of fun and their pictures create memories you and your guests will cherise. With years of experience we know how to give your guests a great experience and quality pictures. Contact us for Photo Booths, Video Guest Books, Social Media Stations and mirror booths.
Photo Booths
Event Photography
We offer event photography, instant portraits, class and family reunion coverage. This includes events like Easter Bunny shoots, Daddy Daughter Dances, and Santa Claus events. Our goal is professional quality and entertainment of your guests.
Event Photography
Real Estate and Commercial Photography
Selling a home or commercial building requires quality photographs for online viewing. We understand how to use the natural light in a room while adding artificial light to create an image which creates a mood and shows off the property. For a commercial property this means showing the functionality of a workspace. For a home you want to show the warmth that lets a viewer picture themselves in that room.
Real Estate and Commercial
---
Photography is more than pointing a camera and pressing a button. From the way we setup a photo booth to our instant portraits and party photography we will look at the room, make any necessary suggestions, and work to give you the best pictures possible. We are familiar with all major Wichita venues and we are happy to share our knowledge. Whether it is a photo booth or event photography we can make suggestions on placement and timing that are based upon our experience. Do not let someone who is not dedicated to photography talk you into what is more convenient for them. Your photographs what is important to us.

If you have any questions or concerns about the location and how we would approach the photography please contact us.
---
Yes we travel. Please call us to discuss availability. 316-755-2787