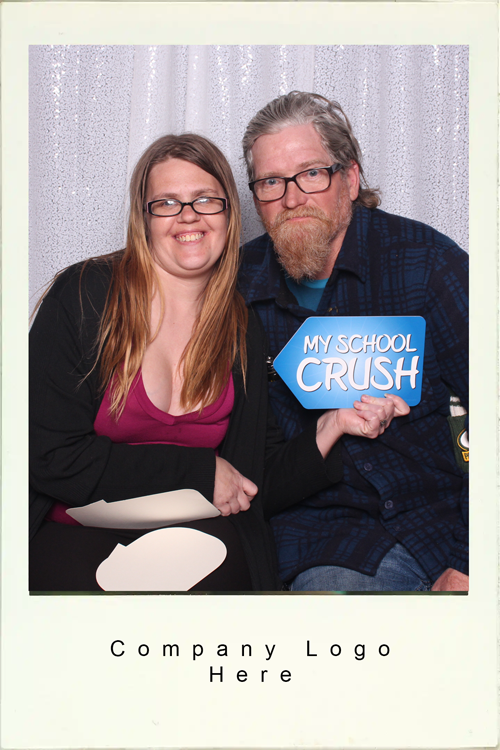 Polaroid Style Instant Portraits
This is one of our latest instant portrait services. These prints are designed to look like old time Polaroid prints and are available in a sepia look, black and white, or with a color cast to emulate an aged photo. These Instagram formatted images would be a great addition to your retro style event. Combined this with our vintage camera and the look will be complete for your theme party. When we do this style of image the software allows people to pick their picture and of course email or text it later.

There is no additional charge for this style print. We can even take several photographs and let you pick the one you want. With lots of options we can come up with ideas you will like.

If your event is for a business we can add your logo or any other wording or graphics that you might find useful.
Having to wait for photos to be printed is not a successful instant portrait event. We are Wichita's fastest instant portrait providers with a 30 second print time on 4x6 pictures for 400 images without a paper reload.
With modern wireless technology we can even take the photograph at one location and direct people to another location to pick them up. This is a great way to drive people to your booth at a trade show. We used this approach while working for the Ronald McDonald House where people took photos with Santa and then went to a booth to pick them up. Your guests will love the the speed and quality. Are you thinking about green screen photography? If so, please check out our green screen notes.
Please call to discuss availability outside of the Wichita area. 316-644-9662