The 2019 Wichita class reunion planning is happening now and we have a few dates booked. Call today at 316-755-2787 to check availability or use our contact form. Every reunion is different. You have your unique schedule, special family groupings, and a venue that make group photos challenging. We will be happy to meet with you to talk about your reunion or group photography needs and create a plan for the photography.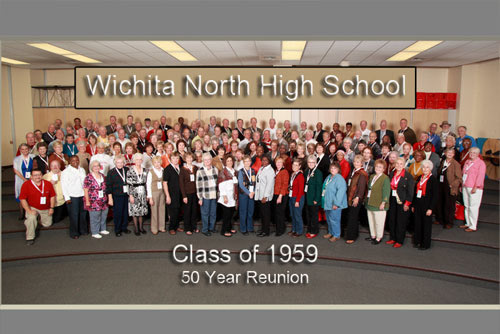 Class reunions are a time of visiting and reliving those school years. For class reunions we offer group photography, discounted photo booths, and event CDs of the reunion. Everything is available that night so attendees leave with the memories.
Reunion Photography services include:
Photo Booths - We offer photo booth rentals in the Wichita and surrounding cities through Kansas Photo Booths. The photo booth is discounted a minimum of $150 for reunions where we are providing other services. For large reunions with class photos being taken a basic photo booth may be free for two hours. All photo booth pictures will be available on the candid photo disk.

For complete photo booth rental rates and specials please Click Here.


Video Memory DVDs - Record a video message for all of your class mates to enjoy. We will work to get the best sound and will encourage people to leave a special message.
If you are part of a committee and are needing a printout to discuss at the next meeting please contact us and we will send you a proposal for your reunion.
Typical Reunion Photography Package
If a reunion qualifies there is no charge for us to take the group photos and offer the event CDs. What determines if we will cover the reunion for free is the size and year of the reunion.

Here are our common services:

- Photography of the entire class.

- Photography of smaller groups such as grade schools and special organizations.

- Special request groups.

- Reunion committee.

- Candid photographs throughout the event. These are made available on DVDs.

- Photo booths will be discounted.

Event DVDs with the photo booth pictures may be available that night. For larger reunions we will mail them. The cost for mailed event event DVDs is $20.

We will also work to be as accommodating and flexible as possible. In this photograph we added three late arrival classmates and one classmate that was unable to be there. It is this attention customer requests that makes reunion photography by Art's Photography the right choice.
Previous Class Reunion Photographs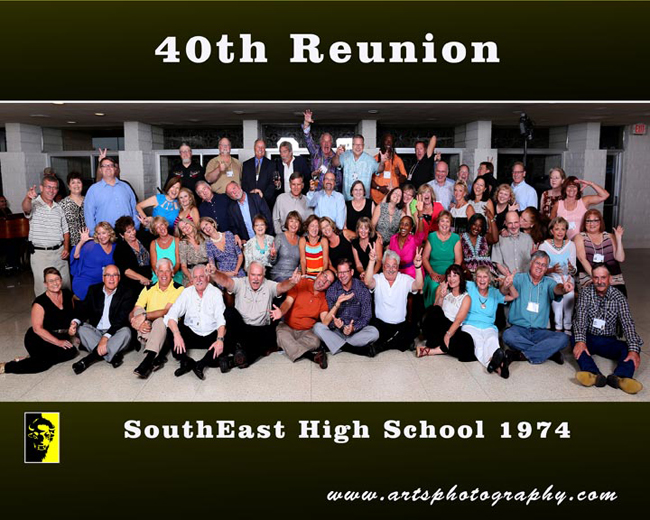 The fun class photo is often a popular choice. This pose gives reunion attendees a chance to do what they always wanted to do in school class photographs.